The hard discount leader is back with an offer not to be missed! This Thursday, October 21, Lidl is offering a flash sale for household appliances and kitchen utensils. In total, 13 products are discounted while supplies last, so hurry up!
Lidl is back with its unbeatable bargains! This flash sale concerns household appliances from its Silvercrest brand and Ernesto kitchen utensils. If you've already had fun with these four retro utensils at mini-prices, you'll fall in love again with these more than tempting offers! This Thursday, October 21, the hard discount brand is selling 13 products with prices ranging from €2.99 to €39.19! On the program, cast iron casserole, food dehydrator and silicone molds! But beware, this exceptional sale is offered within the limits of available stocks, it is better to hurry if you want to take advantage of it.
See also
Household appliances at bargain prices at Lidl
Among our favorites of this selection, we obviously fall for the vacuum sealer at only €27.99! This machine can vacuum seal all types of food, cooked or not. Then just put them in the fridge or freezer and keep the food much longer. Lidl also offers film roll refills at €5.99.

Credit: Lidl
Second favorite: the food dehydrator! It will allow you to dry your vegetables, fruits, herbs but also fish and meat! Sold exceptionally at €34.99, this device is equipped with five stackable trays, so you can prepare dried fruit without adding preservatives or cook dried beef.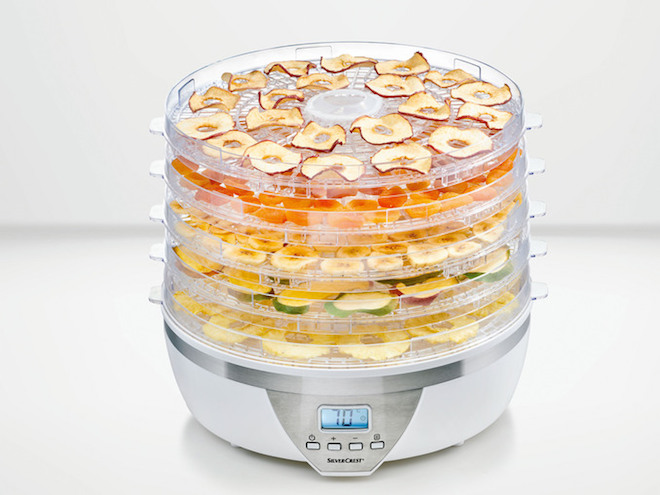 Credit: Lidl
Another product that we absolutely want, the 3-in-1 device that can serve as a grill for meat or vegetables, a waffle maker (to prepare our waffles during our Sunday brunches), but also which allows you to make croque-monsieur. Guaranteed for three years, it is sold with its three interchangeable plates at the mini-price of €19.99!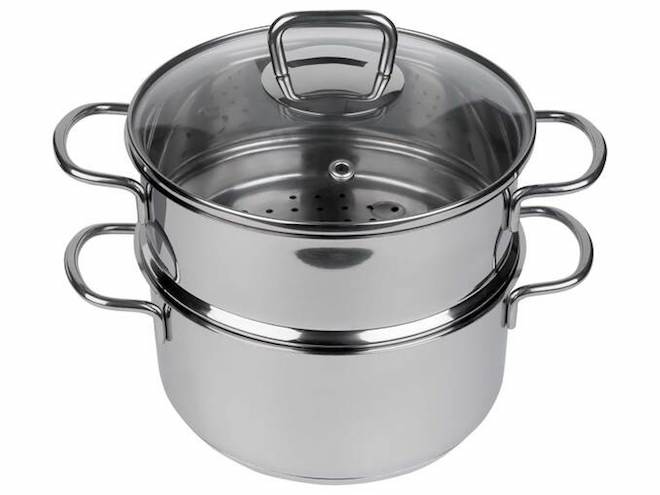 Credit: Lidl
Lidl continues its flash sales with a stainless steel steamer at €18.99 or a water aerator offered at €39.19 instead of €48.99! You will be able to make all the water fizz endlessly. Finally in the category of household appliances at reduced prices, you can find a coffee maker at 11.99€.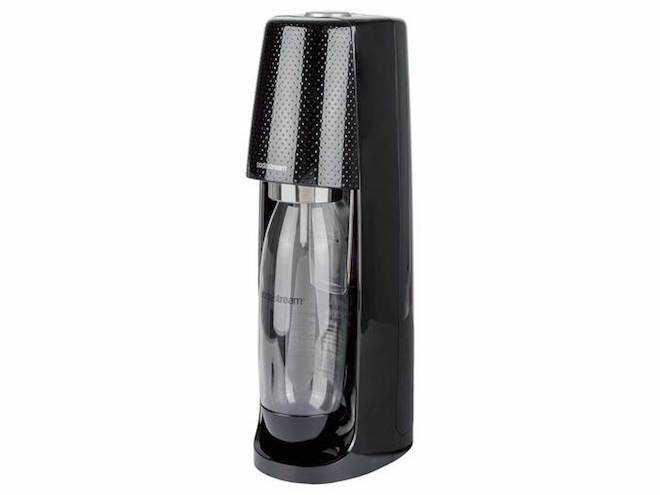 Credit: Lidl
Lidl utensils at bargain prices
To drink your coffee prepared with the Lidl coffee maker, treat yourself to a travel mug with a capacity of 0.35L at €9.99, in addition it can go in the dishwasher. You can take your coffee or other hot drink everywhere without risking burning yourself thanks to its silicone protection.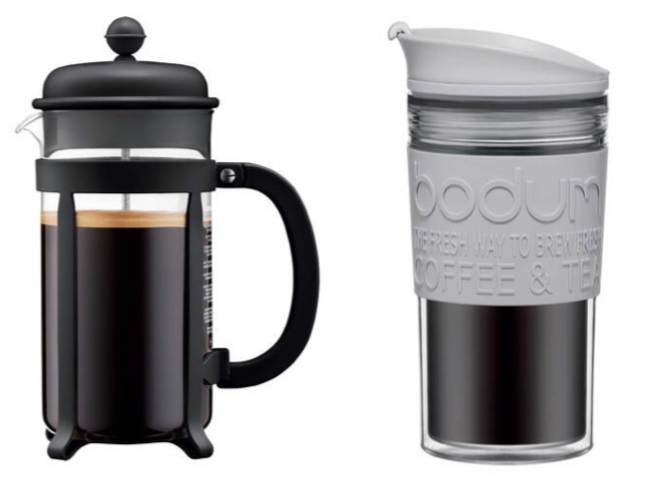 Credit: Lidl
Need to tidy up your kitchen? Lidl has thought of you with these exceptional promotions! The hard discount leader is selling a rolling kitchen trolley that costs only 23.99. And you know what you can put in there? Storage boxes at €4.49 sold by Lidl today. Super practical, you will really save space!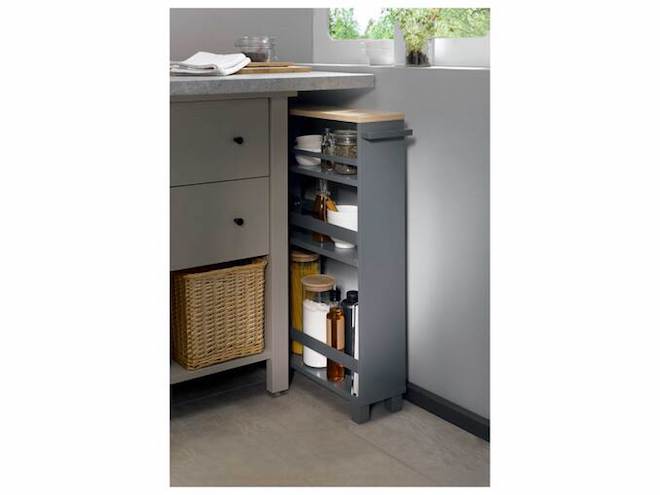 Credit: Lidl
We also love this cast iron casserole dish at a more than interesting price sold by Lidl! For only €29.99 (against almost €200 for competitors), the Lidl cast iron casserole is a must have! You won't find better elsewhere.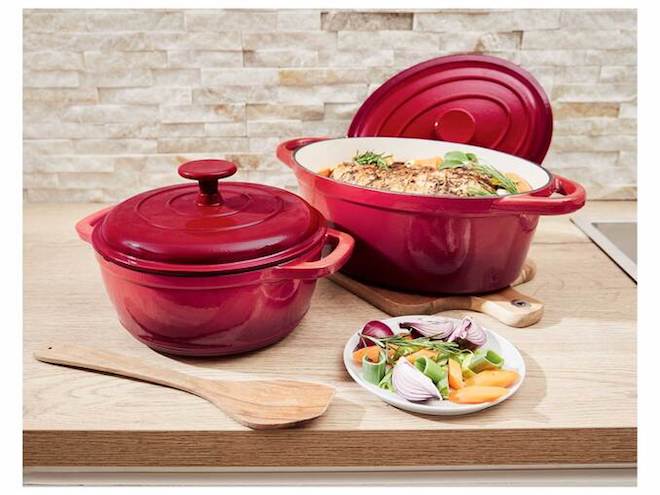 Credit: Lidl
Lidl is also thinking of you and your preparations for the end of the year celebrations with this promotion on silicone molds, sets of cookie cutters that can be used as special Christmas cookie stamps! These sets, sold at €2.99 each, will help you make all kinds of pastries. And what better than the digital scale spoon at the mini price of €7.99 to weigh all your ingredients? Lidl has really thought of everything!

Credit: Lidl
After creating a sensation with a weight loss device for less than 15€, Lidl is hitting hard with these exceptional offers! But be careful, you will have to be quick if you want to take advantage of it because, as usual, this flash sale is available while stocks last. So don't wait any longer to take advantage of Lidl kitchen utensils and household appliances at reduced prices!