Update
by Camille Lorgnier
Do you dream of an incredible dessert for Christmas made with your favorite treat? Try this easy Ferrero Rocher log!
The holidays are approaching, the list of gifts is getting longer and the Christmas menu is becoming more precise… For dessert, are you looking for an easy recipe with a good taste of chocolate and hazelnuts?
We suggest you make a completely regressive Ferrero Rocher log! If you can't stop eating these small chocolate rocks with hazelnut chips when a box is opened at Christmas, then this yule log is for you!
The easy Ferrero Rocher log recipe
Super easy to make, this yule log recipe consists of a soft biscuit and a ganache made from small chocolate rocks.
You can get inspired by your favorite treats to prepare an original Yule log that is sure to be a resounding success. Mars, Nutella, Raffaello, Bounty… Everyone can find their account.
For this dessert, you will need a silicone cake mold. You can easily find it online or in specialty stores.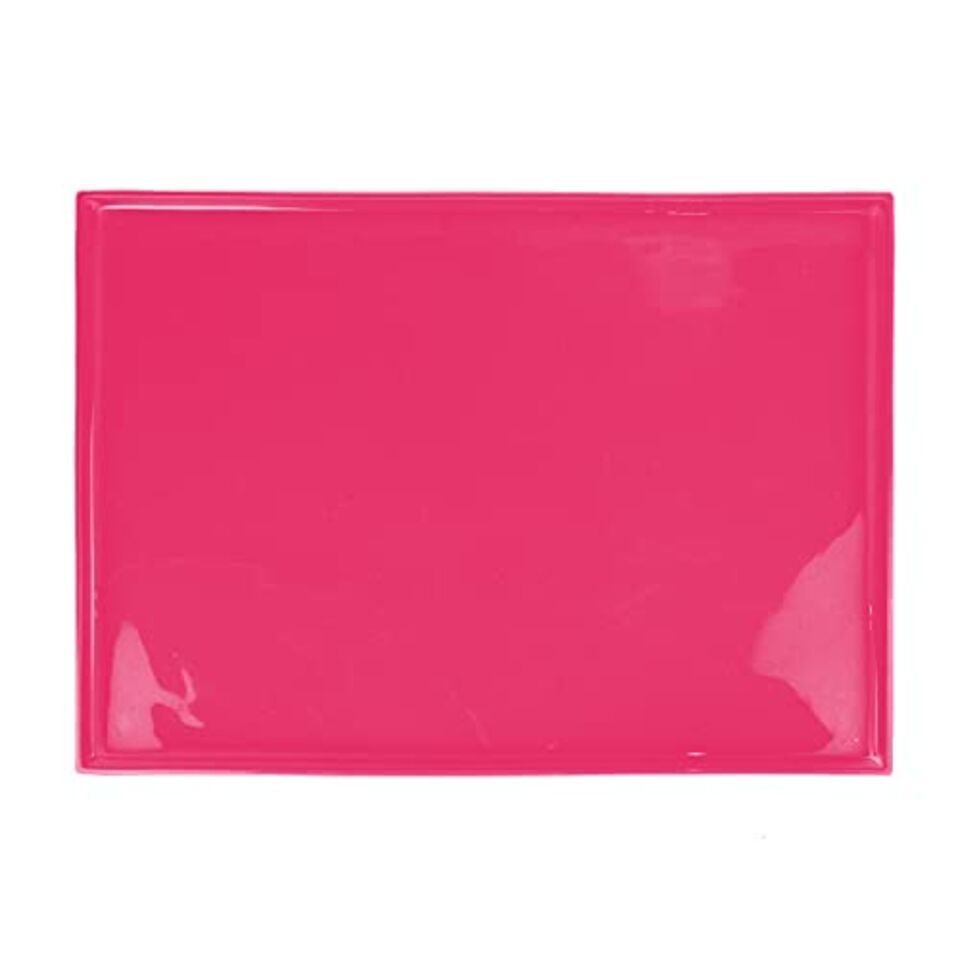 Ingredients for a Yule Log with Ferrero Rocher
For this recipe, there is several preparations to do then a little editing. We start with the classic ingredient of a yule log: the soft biscuit, which must be garnished with a preparation made from Ferrero Rocher, cream and chocolate in particular. Here are all the ingredients you will need:
The sponge cake:
3 eggs
100 grams of brown sugar
100 grams of flour
2 tbsp of milk
1 sachet of vanilla sugar
The filling of the log:
200 grams of dark or milk chocolate
200 grams of liquid cream (or mascarpone if necessary)
15 Ferrero Rocher + 10 for decoration
100 grams of praline
The yule log is already quite caloric and greedy enough, we do not make any additional icing and we reuse the excess filling to cover the cake!
How to make a Yule Log with Ferrero Rocher?
This recipe for everyone has no difficulty. If you have a Thermomix type robot, it's even better but it is not essential. With a silicone mold for the sponge cake, a beater or a whisk and an oven, we can all get by and present a dessert as delicious as it is regressive at Christmas.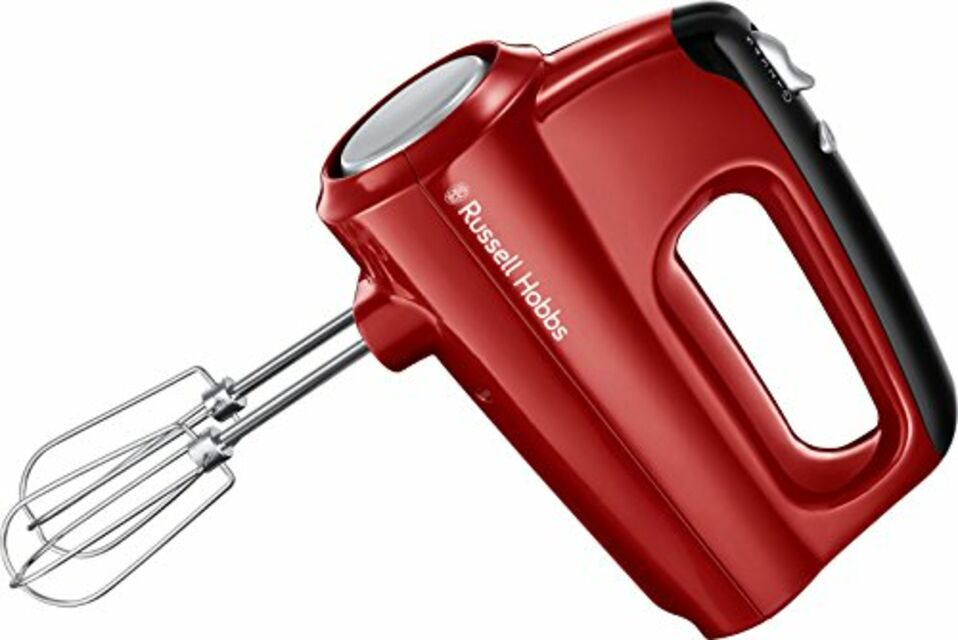 Preparation of the filling step by step:
Cut the chocolate into small pieces.
Heat the cream and pour it over the chocolate.
Mix to form a cream then leave to cool.
Unwrap and coarsely crush the Ferrero Rocher. Book.
Preparation of the sponge cake:
Separate the egg whites from the yolks and beat them stiff with a whisk or mixer.
Mix the yolks and the sugar with the vanilla then add the milk.
Add the flour and then the egg whites. Stir to obtain a homogeneous paste.
On a sponge cake mould, place a sheet of buttered parchment paper and bake at 200°C for 8 minutes. The biscuit should be barely golden.
Roll the sponge cake on itself with parchment paper then unroll. This step gives flexibility to your cake to handle it later.
Assembly of the log:
Spread the chocolate cream on the biscuit, add half the praline and the Ferrero Rocher.
Roll the sponge cake tightly.
To decorate the log, spread the rest of the chocolate cream and add praline, hazelnut chips and a few Ferrero rocks.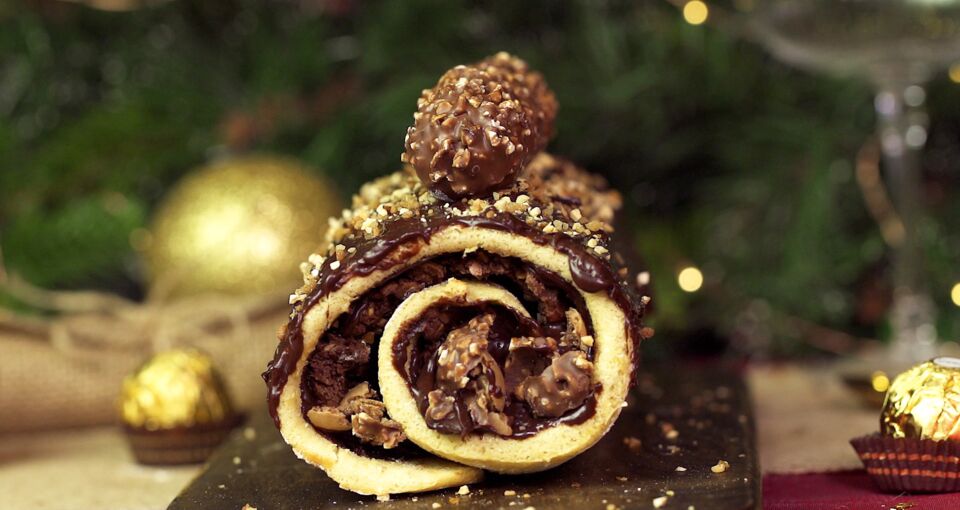 All you have to do is enjoy your yule log with a small glass of champagne. Merry Christmas !
If you are looking other yule log recipes to surprise your guests, there is always the individual lemon meringue option or the Bounty version!
The Magic Rock of Christmas by Yann Couvreur
On the occasion of the holidays, the pastry chef Yann Roofer has imagined a new entremet inspired by the flavors of the iconic Ferrero Rocher. A real gourmet trompe-l'oeil, the Rocher Magique, created for the 40th anniversary of the essential Christmas chocolate candy, will consist of all the popular flavors of the Ferrero Rocher while drawing inspiration from the shape of the pyramid:
Its chocolate shell filled with hazelnut and milk feuilletine encloses a gourmet milk chocolate mousse. A heart mixing salty praline and crunchy meringue on a soft biscuit enhances the tasting as if by magic. This crunchy chocolate rock is topped with an airy hazelnut cream as a snowy coat, all sprinkled with crispy hazelnut chips.
All is said !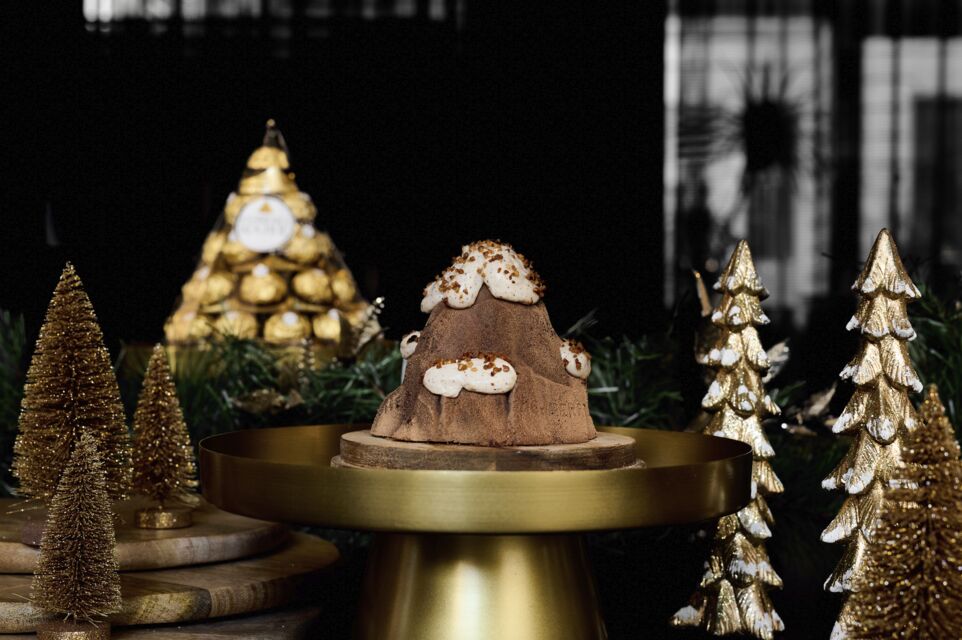 Undisputed fans of Ferrero Rocher and the Parisian pastry chef will be able to taste this unique creation sold the first two weekends of December in the Yann Couvreur Pâtisserie shop located at 23bis rue des Rosiers, in the 4th arrondissement of Paris.
We earn a commission on products featured on Oh! My Mag when you make a purchase from our site. Prices are given for information only and are subject to change.